When you start building a WP website first thing you have to do is to set a homepage. Your logo you will set later on will always link to your homepage.
Create a new page from Pages > Add New. Give a title, like 'Home', add the elements and settings you wish and then publish it. Next, create another page with the title you want for your blog. You do not need any content for your main blog page. The next thing is to tell WordPress to use your pages appropriately. Go to Settings > Reading and set the 'Front page displays' to 'A static page'. Set the home page you just created as the 'Front page', and the blog page you created as the 'Posts page' and save your changes.
Your Home and Blog page are ready to go!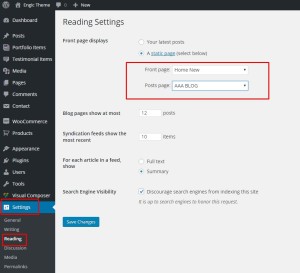 When you set a page as your blog through the above-mentioned way you can select the style you wish under Appearance > Theme Options > Blog Options. Changes there will also affect Archives / Categories / Tags overview pages. In this mode the in-page settings of your blog page are no longer valid.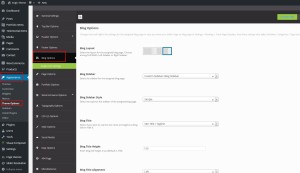 In case you want to use the blog element of Visual Composer, then you should leave the Posts Page blank, create a normal page to use as your blog and you are ready to go. In that way the settings that take effect from the Theme Options are the Page ones and not the Blog ones. You behave like in any other ordinary page.