Do you just need specific Elementor blocks or pages from WeShop demos to create your site? Do you just need to import a few pages to get a simple understanding of how the theme works and what certain elements and functions have to offer for you?
WeShop offers the option via the Elementor Template Library. This is an amazing feature integrated into WeShop to help users create new pages with just a few clicks.
The WeShop Elementor Library includes selected sections and all the individual pages from the Elementor demos.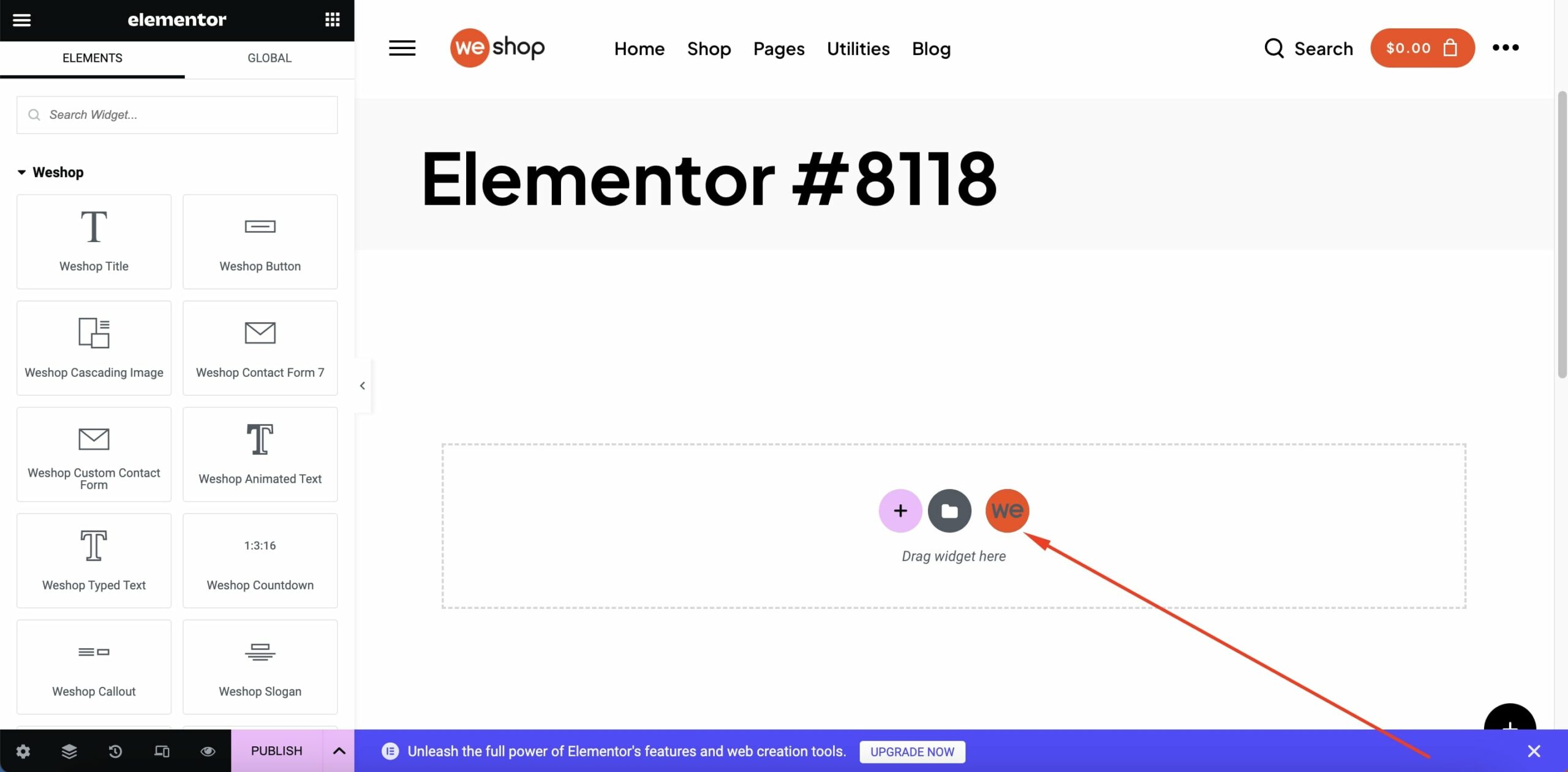 While editing your page with Elementor, you only need to click on the WeShop Icon at the bottom of the editor to open the Library and navigate to the sections and the demo pages.
At the top of the modal, you will see the 2 different template types. The first one is the Blocks type where selected sections, are categorized into basic categories (footers, modals, sections) and ready to be imported into your page. The second one is the Pages type where you will find all the pages created with Elementor (you can also see these in preview mode) and import any of these into your pages. When you select your preferable blocks/pages, import these into your page by clicking "Insert". Enjoy it 🙂